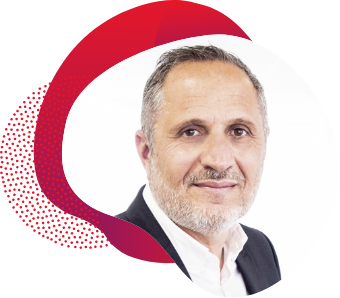 HighCo is accelerating its innovation process
Chairman of the Management Board
The unprecedented global health and economic crisis that began in March 2020 has put to the test our structures, companies and each of us as individuals. But HighCo employees have held up extraordinarily well, showing proof of their engagement and agility. And I am immensely grateful to them. They have successfully maintained business activity with the same high standards and quality of execution, while our clients, loyal for many years, have renewed their trust in us.
In these difficult conditions, HighCo has delivered a good performance and can imagine a positive future. Now, the Group has the means to accelerate its innovation strategy, primarily through its retail tech startup studio launched in early 2020.
This innovation incubator draws on its human and financial resources to work towards two main objectives: develop new growth drivers for HighCo and create the innovative solutions that our clients need. Our clients currently face tremendous challenges in keeping up with the retail industry's shift towards digital technology, and we are here to support them through these changes.
2021 began in what remains a tough market environment, which drives us to rethink our models. But HighCo has the human and financial capabilities to maintain its lead and win major victories in the future.

2020,
HighCo, coming through
Président du conseil de surveillance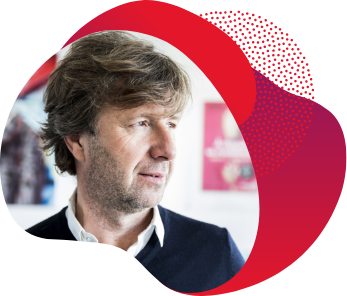 Proud to see that the Group that we created 30 years ago with Fr d ric Chevalier and Didier Chabassieu is still, as always, coming through.
Efficient, innovative, and, in these times of crisis, particularly robust. This solidity is above all the result of teamwork. Thanks to our talented managers, many of whom have grown within the Group, are recognised experts on the market.
And thanks to our employees, as our clients say, and rightly so, are passionate about what they do. This solidity is also the result of the loyal, incomparable relationships that our teams engage in every day with their clients, many of whom, again, have stood by our side for 30 years.
Building on this engagement, the Group can endure this health, economic and social crisis.
Its management and financial soundness make it possible for the Group, even in these circumstances, to invest in projects and attract talent. This is evidenced, again, with the creation of a retail tech startup studio to support our clients in meeting the challenges of digital transformation in the retail industry. HighCo has also come through for its shareholders. The Group's performance has enabled it to pay recurring dividends, which increased significantly for 2020.
2021 will be about moving forward from this basis, with high ambition for the future, by drawing on these strengths that are HighCo's DNA.