Managing Director and Member of the Management Board
In this unprecedented health and economic crisis, the Group confirms its resilience

After seven years of profitable growth, in 2020 HighCo demonstrated the resilience of its model, with business activity that has held up (gross profit of €74.2 M), an increase in the share of Digital business (67.3% of gross profit) and sound cost and investment control (adjusted headline PBIT of €12.2 M; adjusted operating margin of 16.4%). Thanks to this robust financial performance, HighCo can propose a much higher dividend payout (up 68.8% to €0.27 per share) while accelerating its innovation          strategy.
2020: better-than-expected financial performance in a challenging context
Main financial indicators for 2020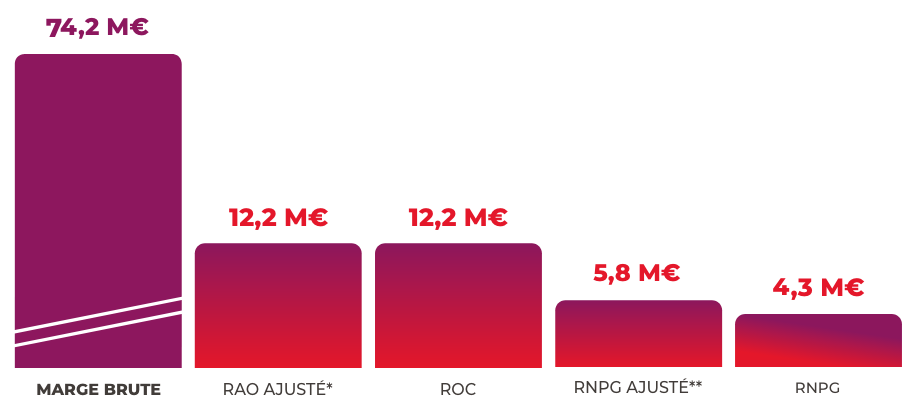 * Adjusted headline profit before interest and tax: Recurring operating income before restructuring costs and excluding
the impact of performance share plans.
** Adjusted attributable net income: Attributable net income excluding the net after-tax impact of performance share
plans, excluding other operating income and expenses, and excluding net income from assets held for sale and discontinued
operations.
Ongoing digital transformation of HighCo's businesses
Share of Digital business in total business activity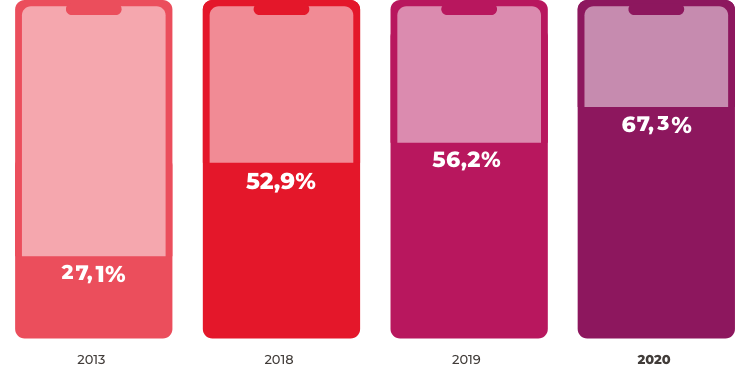 Breakdown of businesses by region​
Financial structure remains strong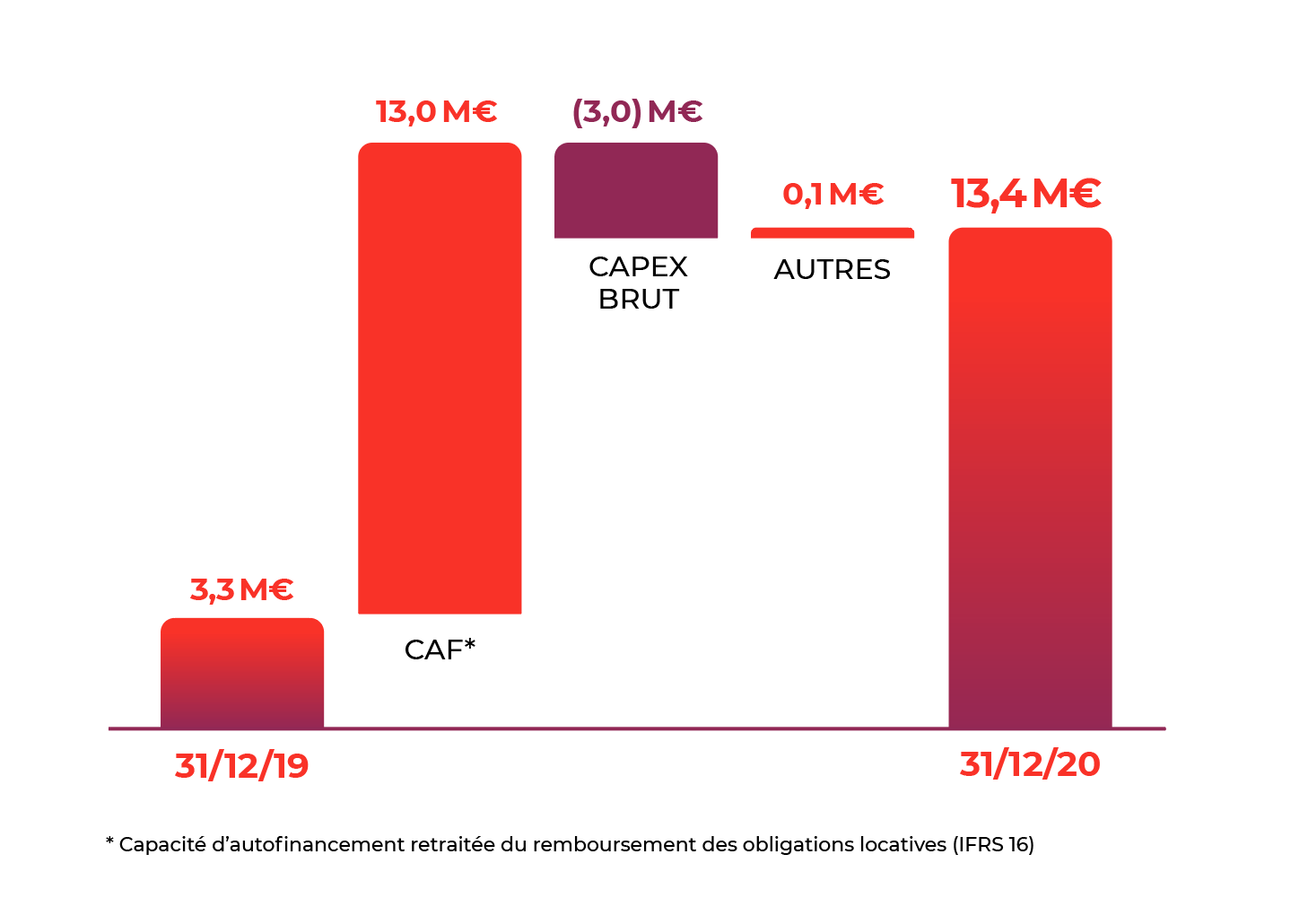 HighCo and its benchmark indices performances over 3 years (accounting close on 17 March 2021)