A startup studio to meet new challenges in the retail industry
The retail industry has accelerated its shift towards digital technology. This has created new challenges for brands and retailers to overcome the digital transformation of the customer experience. In response, HighCo created its startup studio HighCo Venturi in early 2020. Its mission is to design, build and launch pioneering digital solutions to enhance the shopping experience and shape buyers' behaviour.
HighCo Venturi has a multi-skilled team and a proven work process to develop and launch five startups in five years that will be the Group's new growth drivers.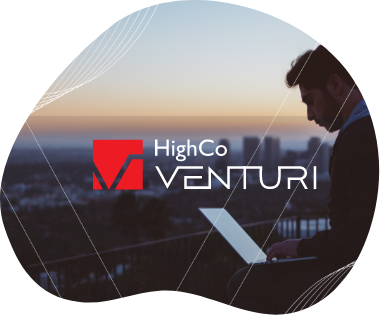 The startup studio is the most effective way to innovate standing by our clients' side
while building growth drivers for HighCo.
Managing Director
HighCo Venturi
1/ Les coupons mobiles digitaux
The best, most effective and most commonly used technique for
driving activation remains the discount coupon. Discount coupons are also the most popular promotional mechanics among French consumers*!
Migrating these promotional mechanics to digital formats represents a significant challenge for brands and retailers that requires several areas of competence and expertise.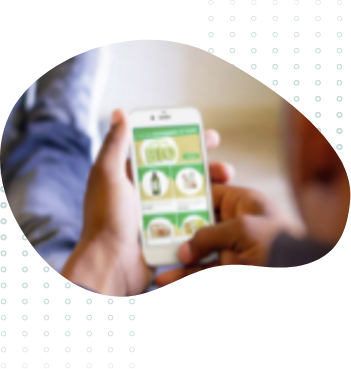 HighCo has launched two complementary projects to issue and clear digital mobile coupons
La solution de E-coupon intelligent 
Platform to issue smart coupons to help brands in developing digital performance and their generosity strategy.
NB : « COUPON[AI] » annule et remplace « SMART COUPON » (utilisé dans le Rapport Annuel 2020 déposé à l'AMF)
Dematerialised clearing of the universal mobile coupon
Solution for generating and clearing universal mobile coupons issued by brands accepted at check-out by all points of sale in a 100% dematerialised process.
Une alternative 100% digitale au prospectus papier, une réponse environnementale et d'usage ! 
Two observations have guided our development of this project:
• With 18 billion print ads distributed in letterboxes, flyers are not only the most commonly used communication tool by retail chains, they are also widely challenged by consumers, who want more digital formats.
• Le e-commerce alimentaire, qui connaît depuis sa création une croissance régulière, a vu sa part de marché augmenter significativement dans le contexte COVID. L'investissement dans ce format est devenu la priorité des distributeurs et des marques.
HighCo lance HighCo Flowcart, une plateforme permettant aux distributeurs la digitalisation de leur communication promotionnelle pour le e-commerce.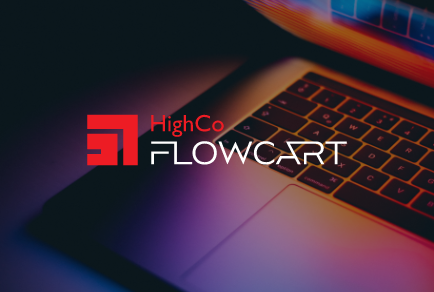 A simple, efficient and seamless promotional activation platform
HighCo Flowcart is an easy-to-use SaaS platform that lets retailers design their promotional activation campaigns with the aim of generating foot traffic on click and collect sites.