in line with the Group's values: innovation, performance, respect and passion.
As an expert in data marketing
and communication,
HighCo continuously
innovates
pour relever avec les marques
et les retailers les challenges
du commerce de demain 
Nos filiales expertes sur leurs métiers
by drawing on our human, financial and social resources and on our production tools.
The people of HighCo are its most valuable resource:

The Group's focus on people and approach to
management: help employees grow, develop and
become autonomous so that they can contribute
collaboratively to projects with a fundamental
impact on the business.
34 % WPP 7% treasury shares 6% managers and employees 53% other investors

Resilience of businesses and financial soundness
in an uncertain environment

HighCo takes initiatives to support
entrepreneurship through its endowment fund
Supporting our clients through the crisis
In the context of the health crisis, HighCo employees have supported their clients in their day-to-day operations to help them maintain their relationship with their consumers through the different phases of this tumultuous year.

Communication on products and consumer promotions gave way to the utility and real service that brands could bring consumers during the
lockdown..
Managing Director HighCo Shopper

our aim was to turn restriction into opportunity, by staying closely focused on consumers' needs and interests.
Managing Director HighCo Mindoza
Concevoir des campagnes en lien avec le contexte sanitaire et économique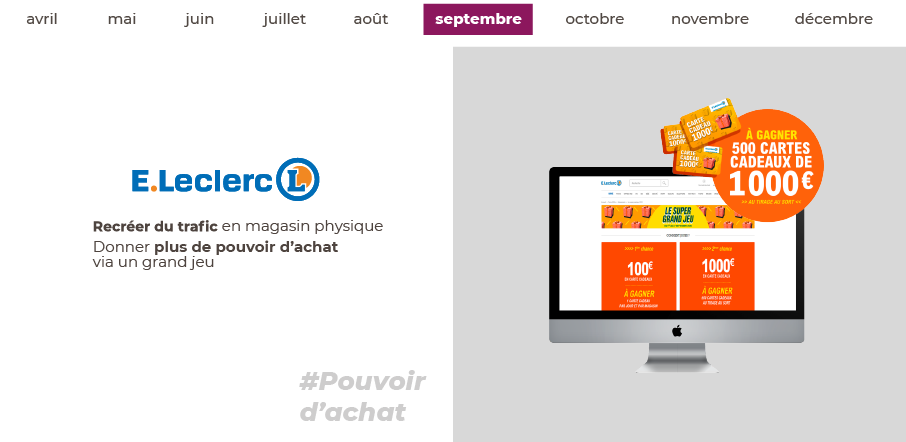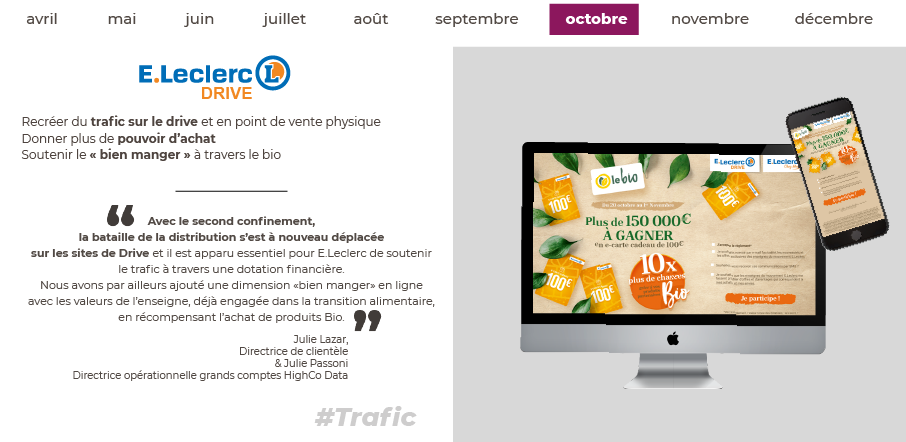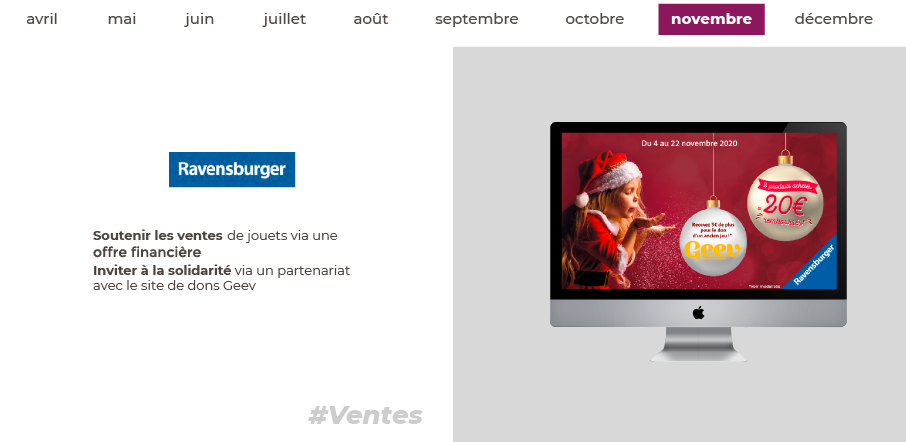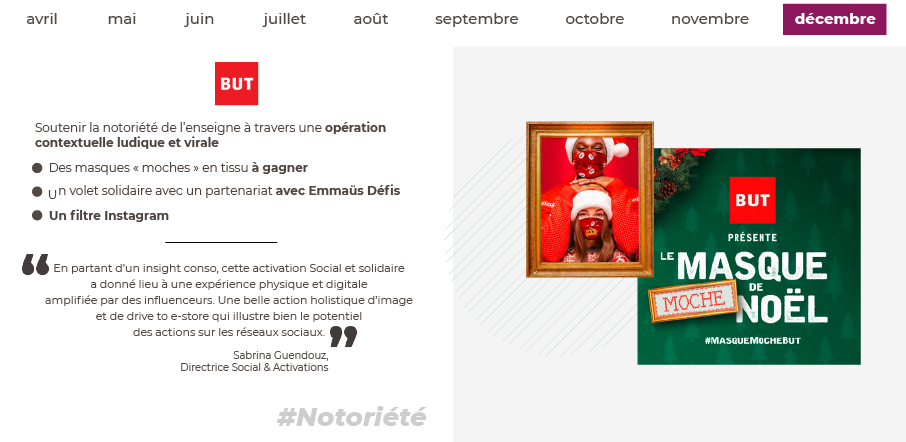 Concevoir des campagnes en lien avec le contexte sanitaire et économique