Printemps: How to create an immersive shopping experience?

Emotion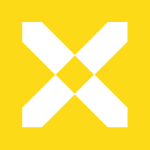 Relation
Transaction
Useradgents
Objective:
Imagine an all-new virtual shopping experience, combined with NFT mechanics.
Approach:
3D multi-dimensional digital shop, including musical and visual atmospheres, that sells a selection of exclusive products.
The user is offered an additional experience and can participate in a drawing to win one of the 30 NFTs of exclusive works by the artist Romain Froquet via the platform Arianee.